Van Wrap To Turn Your Company's Fleet of Vans Into Valuable Marketing Tools
Van Wraps Will Help Make Your Company Stand Out On The Roads And Make Your Business More Profitable
At Sinister Rides, your premier Tampa vehicle wrap shop, our team of skilled van wrap specialists, experienced marketers and talented artists can help you make your fleet of service vans come to life. We can transform your van fleet into effective marketing tools for your business.  Increasing your company's exposure and creating brand awareness out on the roads with your van wraps is a smart business decision that will give you a great return on investment! We can help you create custom van wraps in an unlimited variety of designs, colors, graphics, art work and fonts for your fleet of vans. And they'll get noticed all around town!
Wrapping your company vans to advertise your business is one of the best investments you can make! Hundreds of your potential customers will notice your van wrap advertisements out on the roads everyday. And this will help increase your brand awareness and your profits. Not sure how to design your van wraps most effectively? Not to worry. Our team of talented marketers and van wrap specialists will work closely with you to help you design the perfect sales message and graphics for your vans. Your beautiful fleet of service vans will be transformed into unique, eye-catching, profit-generating mobile advertisements!
Don't Miss Out On The Best Opportunity To Market Your Business Using Van Wraps
At Sinister Rides the van wrapping possibilities are endless for customizing your van fleet to promote your business on the roads and get more customers calling you. In general, vehicle wraps are a great alternative to custom painting for many reasons:
Van wraps offer an unlimited variety of colors and finishes such as matte, semi-gloss, gloss, brushed steel, carbon fiber, matte metallic, chrome and even leather-like finishes.
With vehicle wraps any graphic design, artwork, logo and text can be applied to promote your business and services.
Vehicle wraps do not damage your van's original paint and provide a protective coating, protecting it from chips and scratches.
Since van wraps are completely removable, you can change your vehicle wrap design as often as you like without any harm to your truck.
No matter what type of business you have, van wraps can be created to stand out in the crowd and set your business apart out on the roads. Van wraps are a great way to introduce your company to the general public, get more exposure for your business, promote your products and services, get more website visitors, get more customers calling you, and make more profits! Our van wrap specialists are passionate about creating unique and effective art work for vans of all shapes and sizes. And we love watching our clients drive their freshly wrapped customized vans…100% happy and satisfied.
Van Wraps Custom Designed and Installed By World-Class Graphic Designers and Wrap Specialists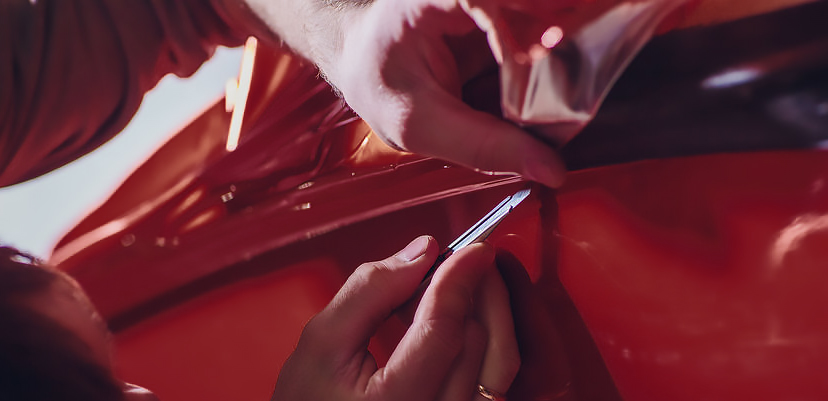 The world-class graphic designers, artists and vehicle wrap specialists at Sinister Rides are perfectionists. So you can put your mind at ease when choosing Sinister Rides for your van wrapping needs. At our state-of-the-art automotive wrap shop in Tampa we use the best vehicle wrapping materials and use the most advanced van wrapping techniques. In addition,we have the most experienced team of vehicle wrap professionals working on your vans to transform them into incredible mobile marketing tools. Most importantly, we are passionate about making every customized van wrap a unique, attention-grabbing marketing tool that's sure to get noticed out on the roads and get customers contacting you.
Our Sinister Rides van wrap specialists have spent hundreds of hours customizing vans for all types of businesses. So you know you'll be getting the highest quality workmanship and unsurpassed attention to detail for your custom van wrap. When it comes to creating the most eye-catching and attractive wrap for your vans that most effectively promote your business, you can count on us to do it right. Your products and services will be clearly advertised without your van wrap being too busy or overwhelming. Rest assured that we will help create the most effective van wrap design that will get your customers visiting your website and calling you. And more customers contacting you means more profit for your business!
100% Satisfaction Guaranteed For Your Van Wraps
We know that you expect flawless van wrapping for your van fleet…which is why we don't settle for anything less than perfection when designing and installing your van wraps. Here at Sinister Rides we stand behind our quality of work with a 100% satisfaction guarantee and a one year warranty.
Experience and technique are the keys to vehicle wrap perfection that lasts and looks professional, so don't trust your truck wrapping to just anyone. And don't settle for anything less than perfection! Your vans deserve the best care and attention to detail that only the experienced professionals at Sinister Rides can provide.
At Sinister Rides, your premier custom van wrap shop in Tampa Bay, you can expect our talented team of vehicle wrap experts to treat you like family. In addition, we will work closely with you throughout the entire van wrapping process to make sure that you are completely satisfied with your van wrap.
We have a passion for vehicle customization and we're excited to help you get started on your van wrap project today! To have the van wrapping masters at Sinister Rides transform your fleet of vans into incredibly effective marketing tools for your business, give us a call today at (813) 444-4361 to schedule your free van wrapping consultation.
Contact The Van Wrapping Experts At Sinister Rides Today!
Get your fleet of vans wrapped by the automotive wrapping pros at Sinister Rides! At Sinister Rides, we can transform your fleet of vans into powerful mobile marketing tools for your business that will get your customers contacting you in no time! Fill out the form below to schedule a free custom van wrap consultation today.